Date

Friday, November 25, 2022

Author

Simon Horton, Avalanche Forecaster
Daily avalanche forecasts have started for most regions! Over the past few weeks, avalanches have only been an isolated concern at upper elevations where there has been enough snow to cover rocks and trees. Now a steady stream of winter storms is forming a deeper layered snowpack in alpine and treeline terrain and helping the snowpack reach the threshold for avalanches below treeline.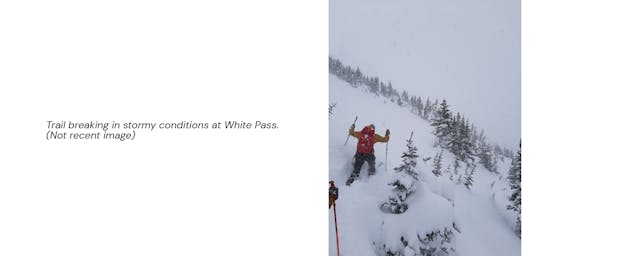 Stormy weather over the weekend looks to bring another 30 to 50 cm of new snow to most of the mountainous regions of western Canada. Expect danger ratings to rise in response to increasing amounts of new snow. Forecast region boundaries will also shift with the incoming storms, reflecting changes in conditions. The main factor determining our region boundaries this weekend will be forecast snowfall amounts. For example, you may see large regions covering areas where snowfall amounts and avalanche danger will be relatively uniform.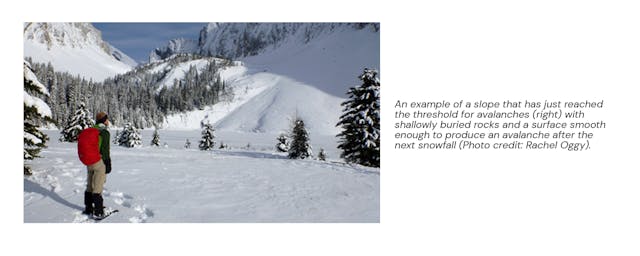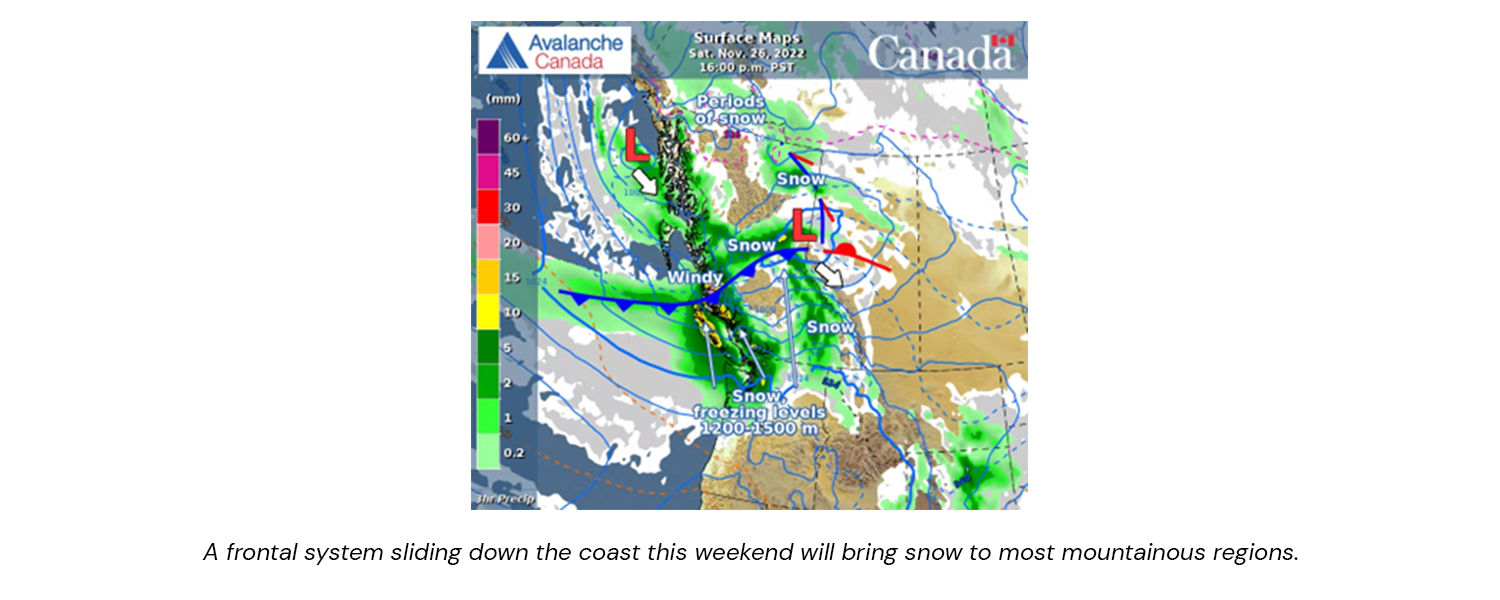 With the transition to winter conditions, it is important to remember that avalanche danger can increase dramatically as you climb into higher terrain and as you transition from shallow snowpacks below treeline, to deeper and potentially more dangerous snowpacks at treeline and in the alpine. Remember to gear up with a transceiver, shovel, and probe and factor these dynamic avalanche conditions into your plans!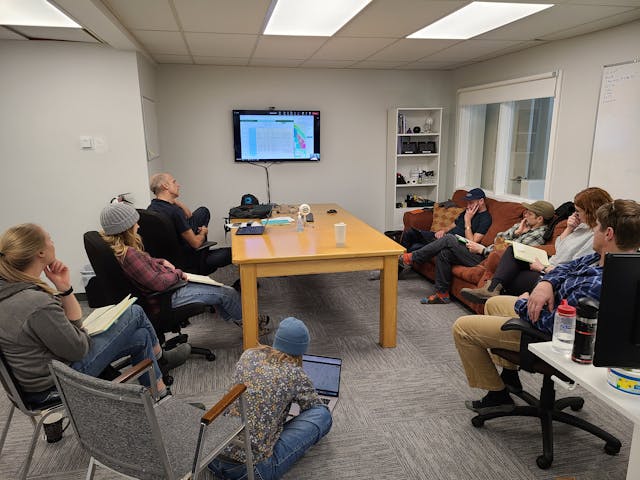 AvCan team hard at work preparing for the first forecasts.