Avalanche Canada's board of directors comprises individuals with a complementary skill set, tasked with the overall governance of our organization. It is tasked with the overall governance of Avalanche Canada. Directors are involved in the strategic planning process and review and approve budgets. Their priority remains the long-term sustainability of the organization.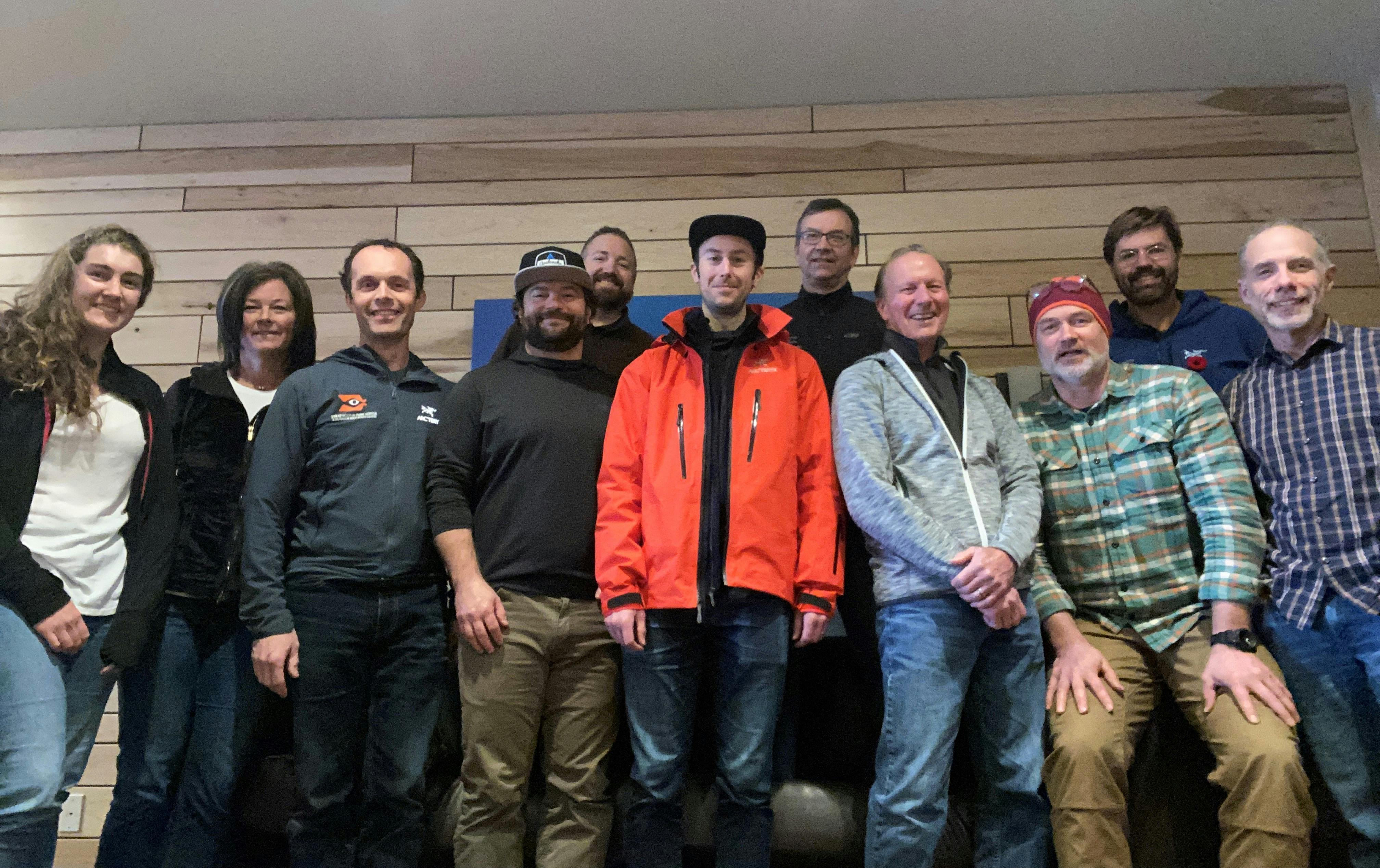 Avalanche Canada's 2021-22 board of directors. Pictured, from left: Christie Campbell, Catherine Angus, Paul Chatterton, Curtis Pawliuk, Treasurer Mike McMynn, Secretary William Jackson, Terry Palechuk, Vice President Kevin Williams, John Irvine, President Kevin Seel, and Executive Director Gilles Valade. Missing are Kelly Gingles and Jeremy Shier.
Board of Directors 2023-2024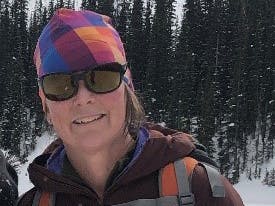 Catherine Angus is the president of the Avalanche Canada Board of Directors and a founding partner of Catalyst Advisory Consulting. She has over 20 years of experience in management consulting delivering strategic planning, project advisory and HR services across a diverse set of sectors. Helping organizations amplify their impact in the community is a real focus for Catherine, both in her professional and volunteer pursuits. Having worked with, and served on, a number of not-for-profit boards, Catherine holds the Institute of Corporate Directors designation (ICD.D). She has a multi-disciplinary education, with a BSc and BPHE from Queen's University, MBA from the University of Calgary, and a Certified Management Consultant (CMC) designation.
As a passionate backcountry skier, Catherine is thrilled to play a part in helping Avalanche Canada maximize its impact in the outdoor recreational community, mapping out an ambitious future, and delivering on the needs of current and future winter enthusiasts in Canada.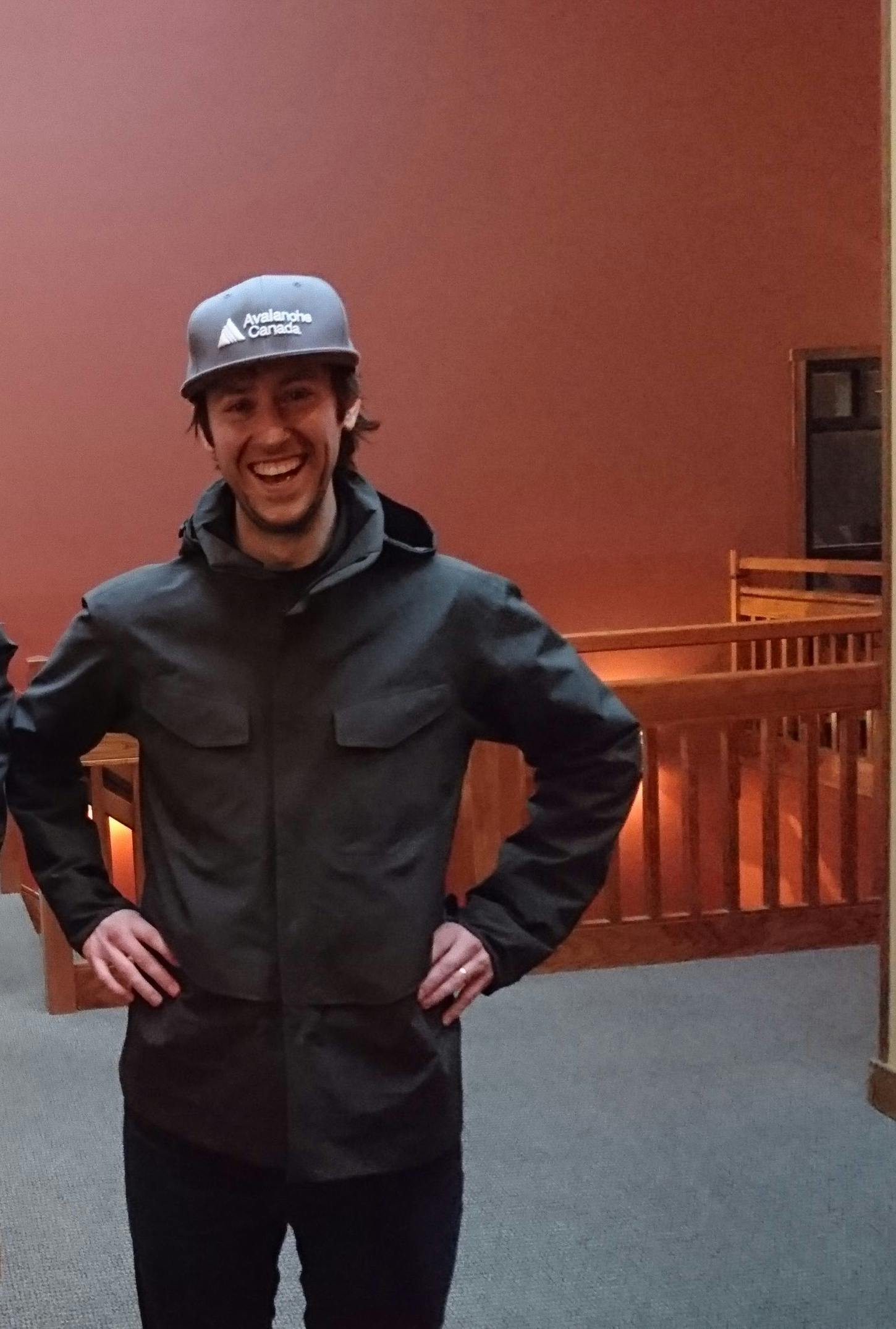 William Jackson
Vice President
William Jackson holds a BA Sc in electronic systems engineering from the University of Regina, and an MBA from Simon Fraser University. Focusing his studies around strategic management of technology, as well as having worked in the outdoor industry from a young age, William has combined both of these interests into his career today. Currently, William manages the business intelligence team at Arc'teryx Equipment. In this role, William is responsible for the day to day reporting and analytics functions, as well as supporting the key strategic initiatives for the organization.
Having grown up Northern British Columbia, William is an outdoor enthusiast whose passion lies in skiing, mountaineering and cycling. It is a rare occurrence when he isn't doing one of these activities throughout the day. As Vice President of the Avalanche Canada Board, William's goal is to ensure the organization maintains relevance with its existing consumers, while successfully educating future generations and reaching new audiences.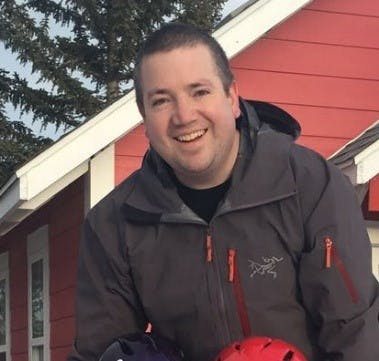 Mike McMynn is a chartered professional accountant who has worked in both an accounting firm focusing on small businesses, including not-for-profit organizations, and in the oil and gas industry. Mike is currently the controller of an oil and gas services company based in Calgary, Alberta.
Born and raised in Terrace, BC, Mike developed a passion for skiing and winter activities, a passion he now enjoys with his own family. Mike supported Avalanche Canada from 2012 to 2014, as a member of the audit and finance committee. "I thoroughly enjoy working for Avalanche Canada and I want to do everything I can to support an organization that teaches kids and families how to enjoy our amazing Canadian landscape safely, which is of utmost importance to me."
Jeremy Shier is a designated accountant with expertise in financial management and human resources within the not-for-profit sector. Jeremy has spent much of his career in operations management within various service sectors across Canada, and is currently in the role of manager of administrative services at the Britannia Community Services Centre Society, located in East Vancouver. Growing up in Ontario, Jeremy spent his winters ski racing and his summers as a canoe trip guide. Combining his passion for wilderness travel and skiing, Jeremy now spends his free time exploring the Coast Mountains, where he is very passionate about skiing deep powder safely.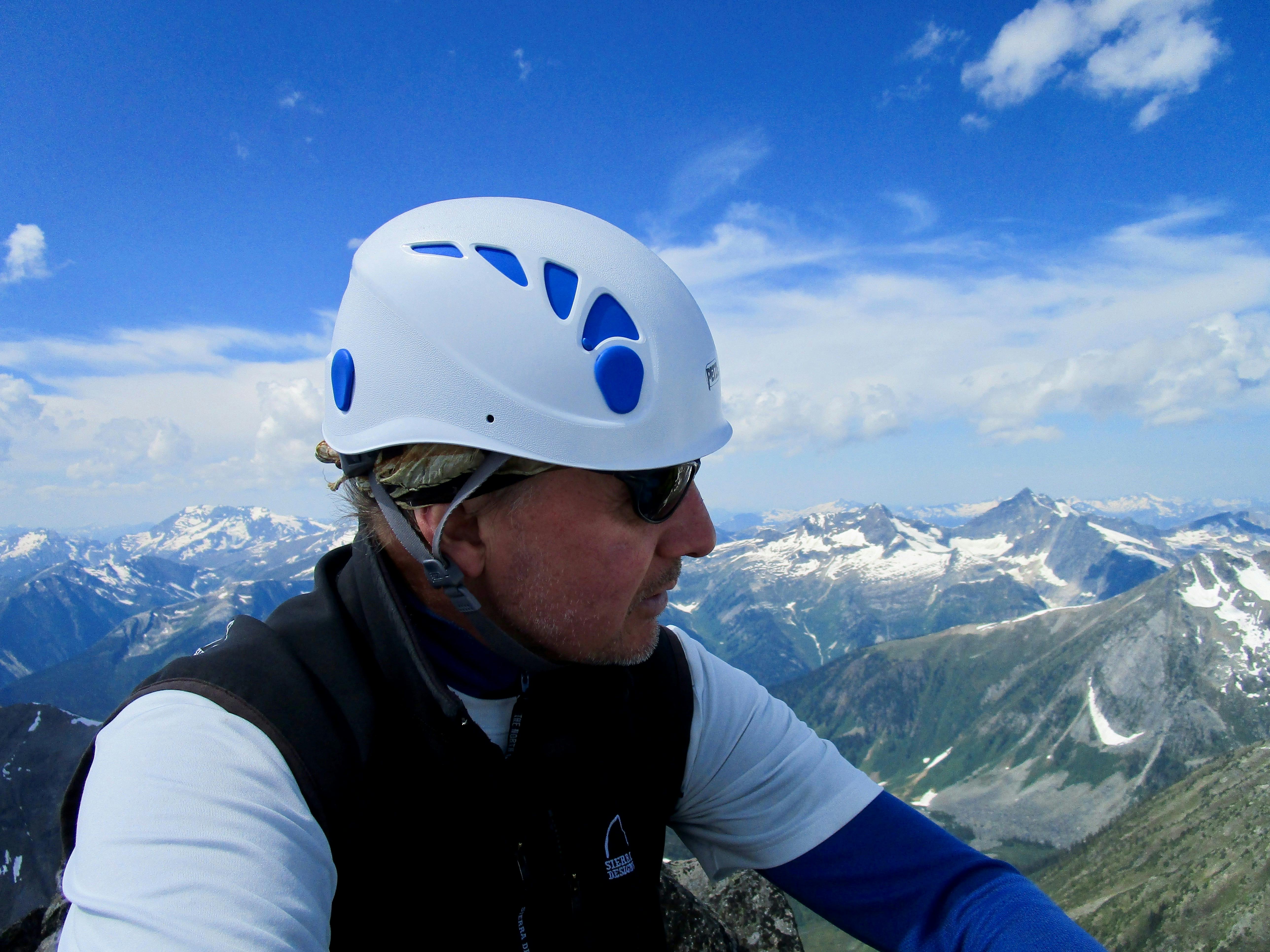 A passionate backcountry skier and ski mountaineer, Kevin Williams has been involved in avalanche science, rescue and education since the early 1980s. As a member of the Canadian Ski Patrol System, he patrolled and was involved in avalanche work at Lake Louise, Fernie and Whistler. He was instrumental in the early development of the Avalanche Skills Training (AST) education program. Born in Montreal, Kevin holds a B.Eng and M.Sc (Geophysics) from McGill University and was a PhD candidate in avalanche research at UBC.
His work in oil and gas exploration has taken him to remote locations around the world—much of the past ten years have been spent in the Canadian Arctic and Newfoundland. Kevin spent two and a half decades living in Calgary and now calls Canmore home. Because of his dedication to the backcountry, Kevin calls himself "one of Avalanche Canada's most avid clients." He is happy to hold a position on the board. "Avalanche Canada delivers one of the best avalanche awareness, education and information systems in the world. I'm proud to contribute to an organization that has so much to offer."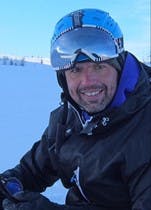 Kevin Seel holds undergraduate and graduate degrees in physical geography and a doctorate in environmental modeling from the University of Calgary. Kevin has worked on projects across Canada and the United States in a variety of industries including oil and gas, power, mining and forestry, as well as government and military research. He is currently a senior environmental consultant at Golder Associates.
Kevin has been on the board of directors since the fall of 2010 and previously served as president, stepping back in 2023. As president he helped transition AvCan through challenging financial and organizational changes. As a board member he aims to continue that journey, "We have world-class programs, services and people. The board's job is to build on that successful framework and challenge ourselves to create an organization with sustainable funding and long-term partnerships to provide the rock-solid foundation we need."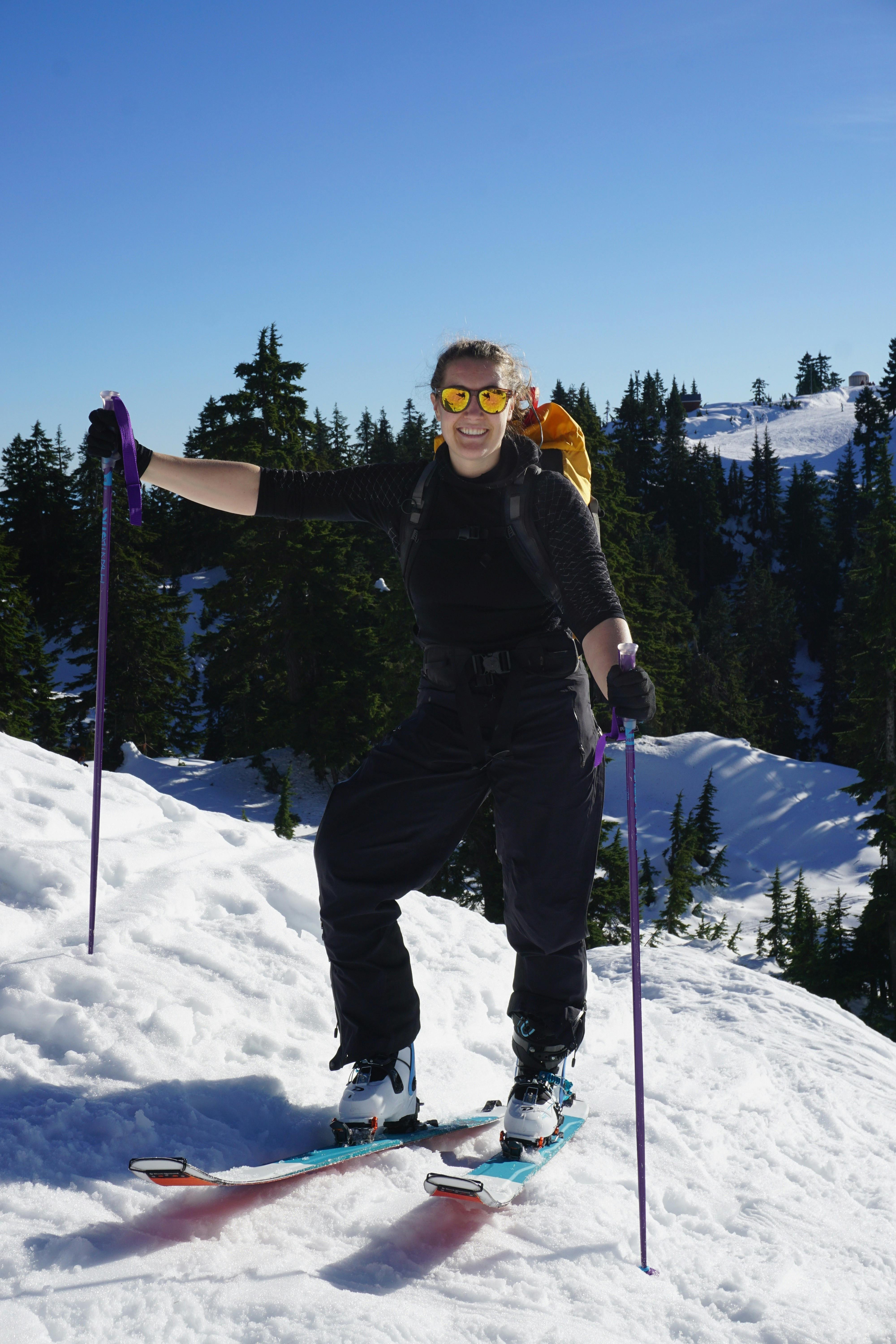 Christie Campbell
Director
Christie Campbell is an experienced commercial lawyer and litigator. In her current role as legal counsel at MEC, she provides advice at the intersection of the outdoors and the law on a daily basis. In her prior work as a litigator at two national law firms, Christie gained a broad range of legal experience and a healthy respect for risk management. Originally from Ontario, Christie moved to Vancouver in 2019 after completing a 3,000 km hike in New Zealand. She can be found in the mountains most weekends, climbing, hiking, or skiing. After two winters in the Coast Mountains, including her first season of backcountry skiing, Christie has gained a strong appreciation for the work of Avalanche Canada, and the role the organization plays in keeping our community safe.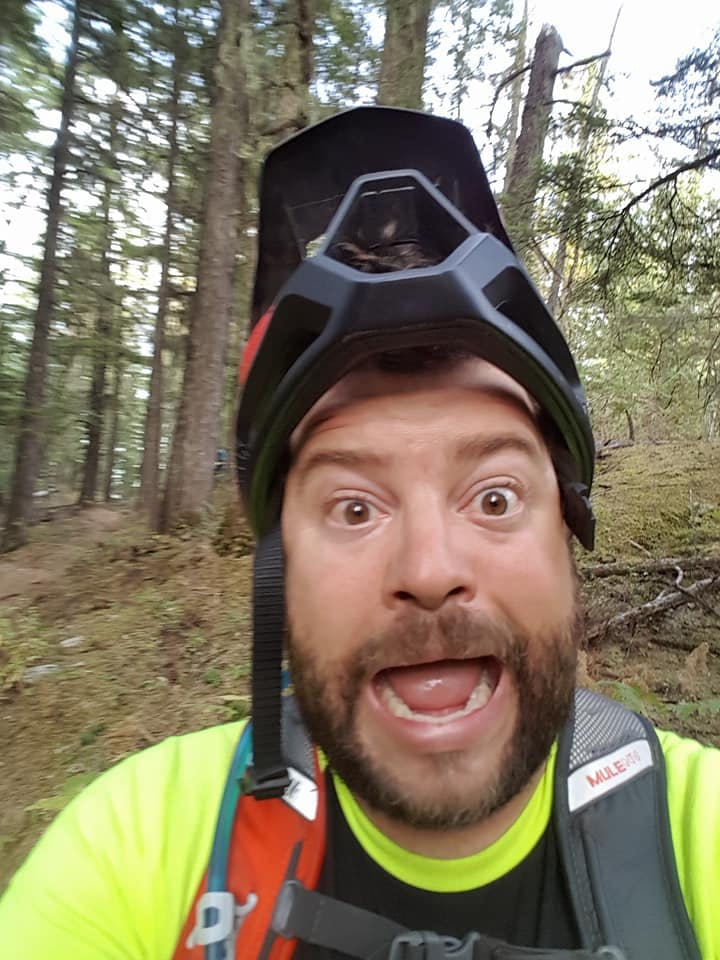 Originally from Prince George, Curtis brings some northern BC perspective to the board. Curtis now lives in Valemount where he is the general manager of the Valemount Area Recreation Development Association (VARDA), a non-profit group that promotes and helps manage public recreation in the Valemount area. Curtis is a graduate of the northern outdoor adventure and ecotourism program from Prince George's College of New Caledonia, and a professional member of the Canadian Avalanche Association. In addition to his position with VARDA, Curtis is also a member of Valemount's volunteer fire/rescue team.
For a number of years now, VARDA has been at the forefront of promoting avalanche safety for its members and the mountain snowmobiling community in general. "I take pride in what Valemount and our umbrella organization, the Association of BC Snowmobile Clubs, has done to encourage avalanche education," says Curtis. "Increasing the avalanche awareness of the recreational snowmobile community is something I pursue very heavily on a local level. I'm looking forward to bringing that desire to my position on the board of Avalanche Canada, and getting more involved on a provincial and national level."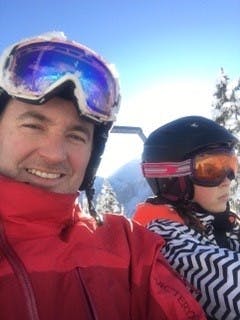 Kelly was born and raised In Terrace, BC. He and grew up ski racing and graduated to being a ski instructor. After completing high school, he started snowmobiling. He spent two years in Europe before returning home to run the family business. Kelly ran National Car Rental franchises in 10 cities until selling them back to Enterprise and entering into early retirement. He now rents snowmobiles while enjoying skiing and heli-skiing as often as possible. He has been involved in a successful avalanche rescue, which led him to look into participating more with Avalanche Canada.
He is married to his wife Linda and they have three daughters that all enjoy skiing and snowboarding on Shames Mountain.