Date

Wednesday, January 5, 2022
In last week's blog we discussed the uncertain and spotty nature of a persistent slab avalanche problem that's associated with the early December crust and facet layer. Since then, we have seen several notable avalanches involving this layer in southeastern BC. We can now say with greater confidence that this problem is a major concern in several regions including the Kootenay-Boundary, Purcells, Lizard-Flathead, and South Rockies.
The following photos illustrate the type of terrain where this problem is found as well as the size of avalanches that can result. We'll provide some basic details about each avalanche, but you can click the links to read the detailed reports submitted to the Mountain Information Network.
- Simon Horton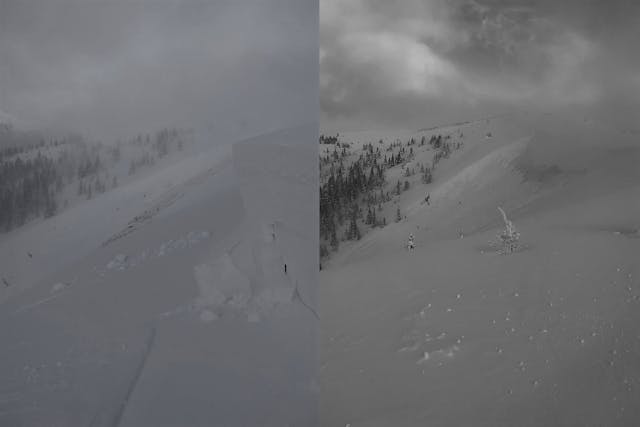 Jan 4: A very large (size 3.5) avalanche at Pedley Pass (east of Invermere) remotely triggered by skiers travelling along the ridgetop. MIN report from Tyson Rettie.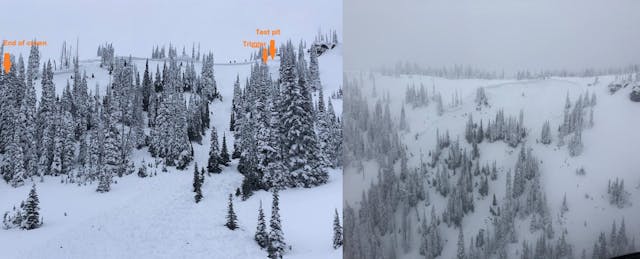 Jan 2: Skier-triggered avalanche at Leach in the Lizard-Flathead region. MIN report from mattd6178.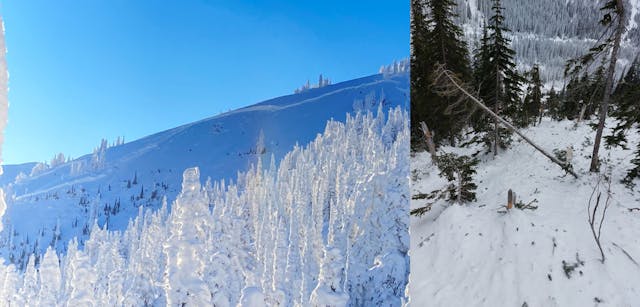 Dec 31: Skier-triggered avalanche on Whales Back near Whitewater in the Kootenay-Boundary region. MIN reports from luquasar, ezralloyd26, and kellytooleski. Video footage from Bobbi Poirier/Kootenay Valley Helicopters.
Dec 30: Skier-triggered avalanche on Serac Ridge in Kootenay National Park. MIN report from Parks Canada snow safety.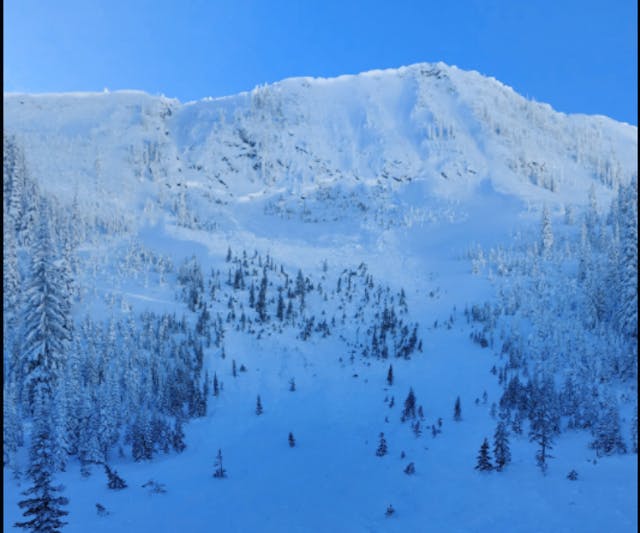 Dec 28: Natural avalanche on Mt. Plewman in Rossland range in the Kootenay-Boundary region. MIN report from goingupthegrundy.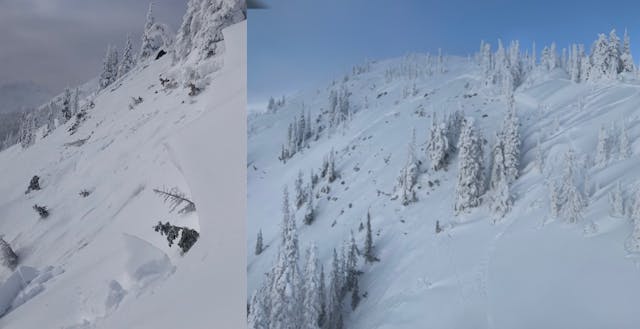 Dec 27: Skier-triggered avalanche on Evening Ridge near Whitewater in the Kootenay-Boundary region. MIN report from kylegorenko. Photo credits:Jason Wishlow