Date

Monday, January 10, 2022
Avalanche forecasts will be provided for Newfoundland for first time ever.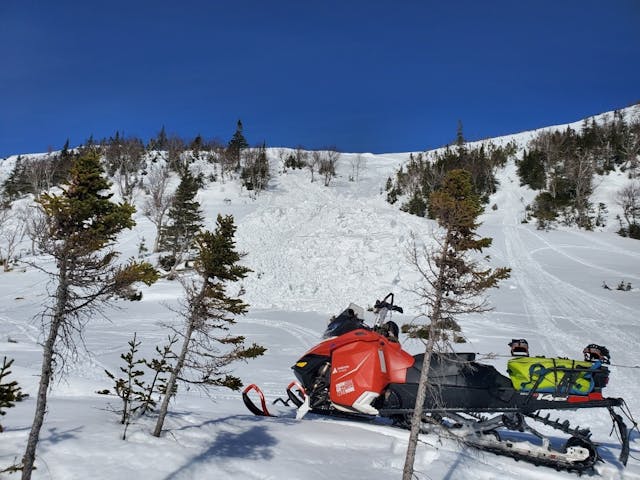 A large avalanche observed by the Newfoundland field team in March 2021.
In a pilot project that begins Feb 18, Avalanche Canada will publish the first ever avalanche forecasts for Newfoundland & Labrador.
This pilot project will see avalanche forecasts written for Saturdays and Sundays for six weeks, from Feb. 18 to Mar. 26. The forecasts will cover the Long Range Mountains in western Newfoundland, including Gros Morne National Park, giving backcountry users a valuable tool to plan their trips. Forecasts will be the same as in western Canada and will feature danger ratings, avalanche problems, and details on snowpack, avalanche observations, and weather.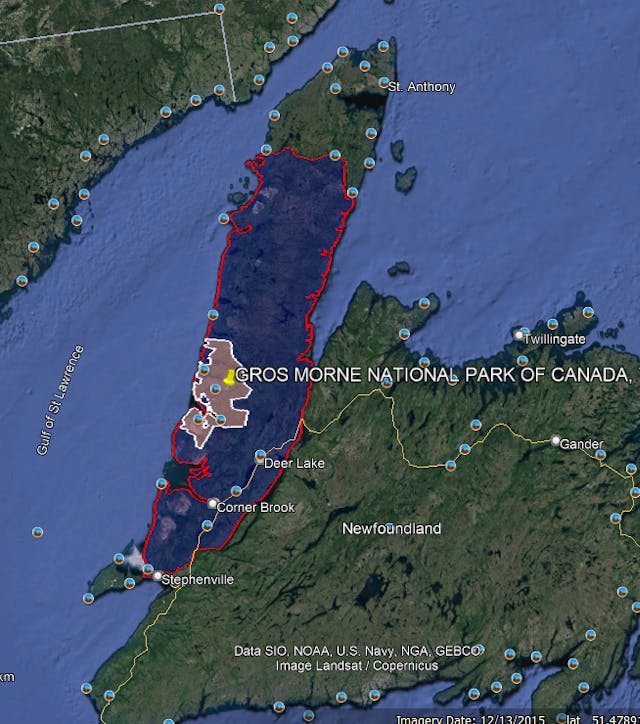 The Newfoundland avalanche forecast region.
Like elsewhere, winter backcountry recreation is growing in Newfoundland. Snowmobiling has long been popular in the province, but riders are pushing into steeper ground. Backcountry skiing and snowboarding is also growing quickly in popularity. This means many more people are recreating in avalanche terrain.
The forecasts will be informed by our local field team, based in Rocky Harbour. This two-person team collects snowpack, weather, and avalanche observations, and will work closely with our warning service team in Revelstoke, BC, to develop the weekend forecasts. The team also shares its observations and photos on its Facebook and Instagram pages.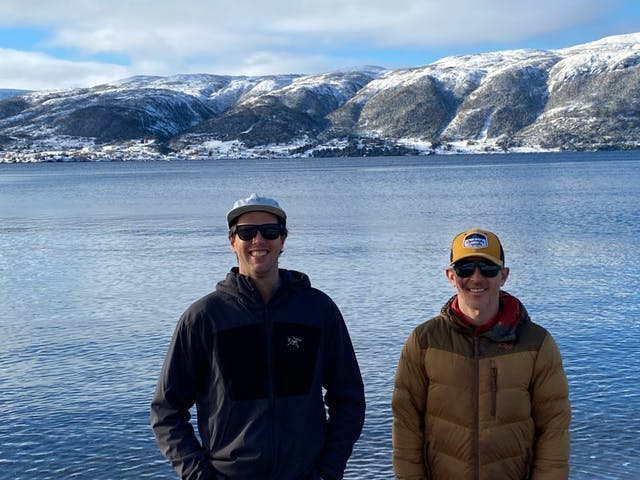 Our Newfoundland field team consists of Andy Nichols (right) and Peter Thurlow (left). Both are based in Rocky Harbour and each has a strong history of backcountry experience and professional-level avalanche training.
This pilot project marks a significant expansion of our programs in Newfoundland. In 2019, Avalanche Canada published specialized maps with terrain ratings for some of the more popular riding areas in the Long Range Mountains. These maps use the Avalanche Terrain Exposure Scale (ATES) to indicate where avalanches are more likely to occur. They are posted at popular trailheads and are included in the online trip planner.
The combination of ATES ratings and the avalanche forecast provides the best trip-planning information available. With this pilot project, backcountry users in NL will be able to use our online trip planner to plan their weekend adventures. They will also be able to use the Avaluator trip planner, a tool supplied with the Avalanche Skills Training 1 course.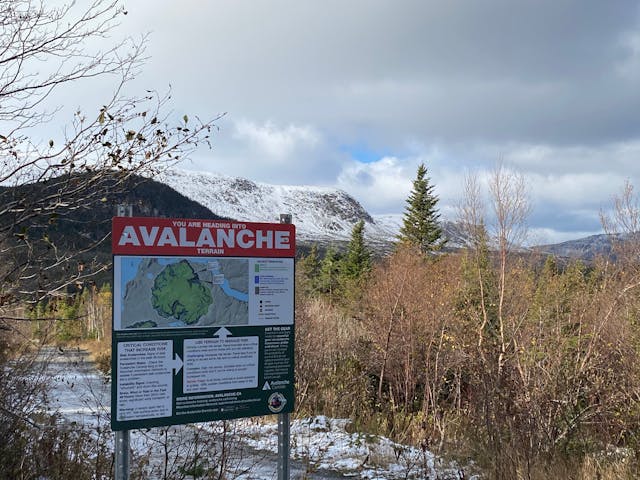 Avalanche terrain maps are now located at many popular trailheads in the Long Range Mountains of western Newfoundland.