Date

Wednesday, October 12, 2022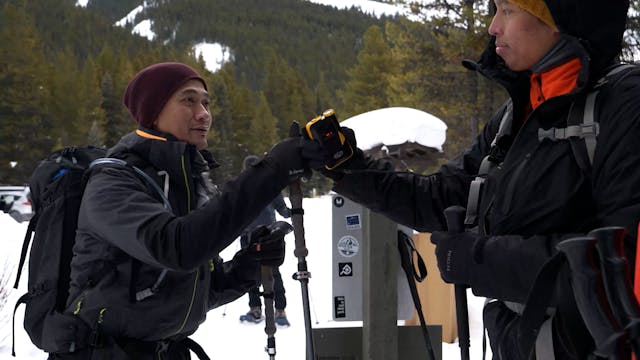 MEC is helping Avalanche Canada make AST courses more accessible to all Canadians.
Avalanche Canada is proud to announce the return of the MEC Avalanche Safety Grant. This grant is aimed at non-profit organizations that serve racialized communities, and will allow more Canadians to safely learn about and access the winter backcountry.
Thanks to the generous support of MEC, this grant will fund up to four AST 1 courses this winter, for up to eight students per course. We are reaching out to organizations that meet the criteria to let them know of this opportunity.
"Avalanche Canada recognizes that racialized communities face disproportionate barriers in accessing winter backcountry pursuits in Canada," explains Gilles Valade, Executive Director of Avalanche Canada. "We are grateful to partner with MEC to reduce some of these barriers and enable even more Canadians to pursue outdoor adventures safely."
Last year's program was a success and three groups took advantage of the grant to further their knowledge about backcountry safety.
"We are honoured and grateful for our partnership with Avalanche Canada—especially for the successful and well-delivered AST 1 course in addition to the programs and services they provide. We became more confident as an organization when accessing the outdoors safely," said Leonard Maglalang, President of the K8 Mountaineering Club, who received the grant last year.
Backcountry Access contributed to this initiative by providing two boxes of safety gear, each with eight sets of avalanche transceivers, shovels, and probes for use on these courses.
The MEC Avalanche Safety Grant is one part of our initiatives to ensure our programs and services are welcoming to all of Canada's diverse population.
If you would like to apply or are aware of any organizations that would benefit from this program, click here for an application form.