Companion rescue is a crucial skill that all winter backcountry recreationists need. You never want to use it, but you should have it totally dialled. Of course the number one goal is to avoid being caught in an avalanche but if it ever happens to your group, you'll want to know exactly what to do.
Companion rescue is introduced in an Avalanche Skills Training 1 (AST 1) course, but there are many aspects and nuances that can't get covered in a weekend. And more importantly, these skills need refreshing. That's why we recommend everyone take a Companion Rescue Skills course. This one-day class teaches you how to respond to a variety of rescue scenarios you might not have practiced in your AST class. Here's what you'll learn:
Channel your inner Batman
When Batman has to take on the Joker, he doesn't panic. He assesses the situation, grabs his tools, and swoops into action. If an avalanche strikes your party, it will be chaotic. There will be a lot of yelling, and likely some panic. It doesn't have to be that way. 
Launching into rescue mode without a plan can cause more trouble than you're in already. In your Companion Rescue Skills course, you'll learn what to do when an incident occurs. You'll know how to look for additional hazards and coordinate the resources in your group. You'll learn how to react calmly and proceed with efficiency and accuracy so you have the best possible outcome.
Conquer confusion
If two people are buried close together, it can make the transceiver search confusing. The number on your transceiver might jump around between the two signals. In your Companion Rescue Skills course, you'll learn the best techniques for distinguishing between the two signals so you can find your friends as quickly as possible.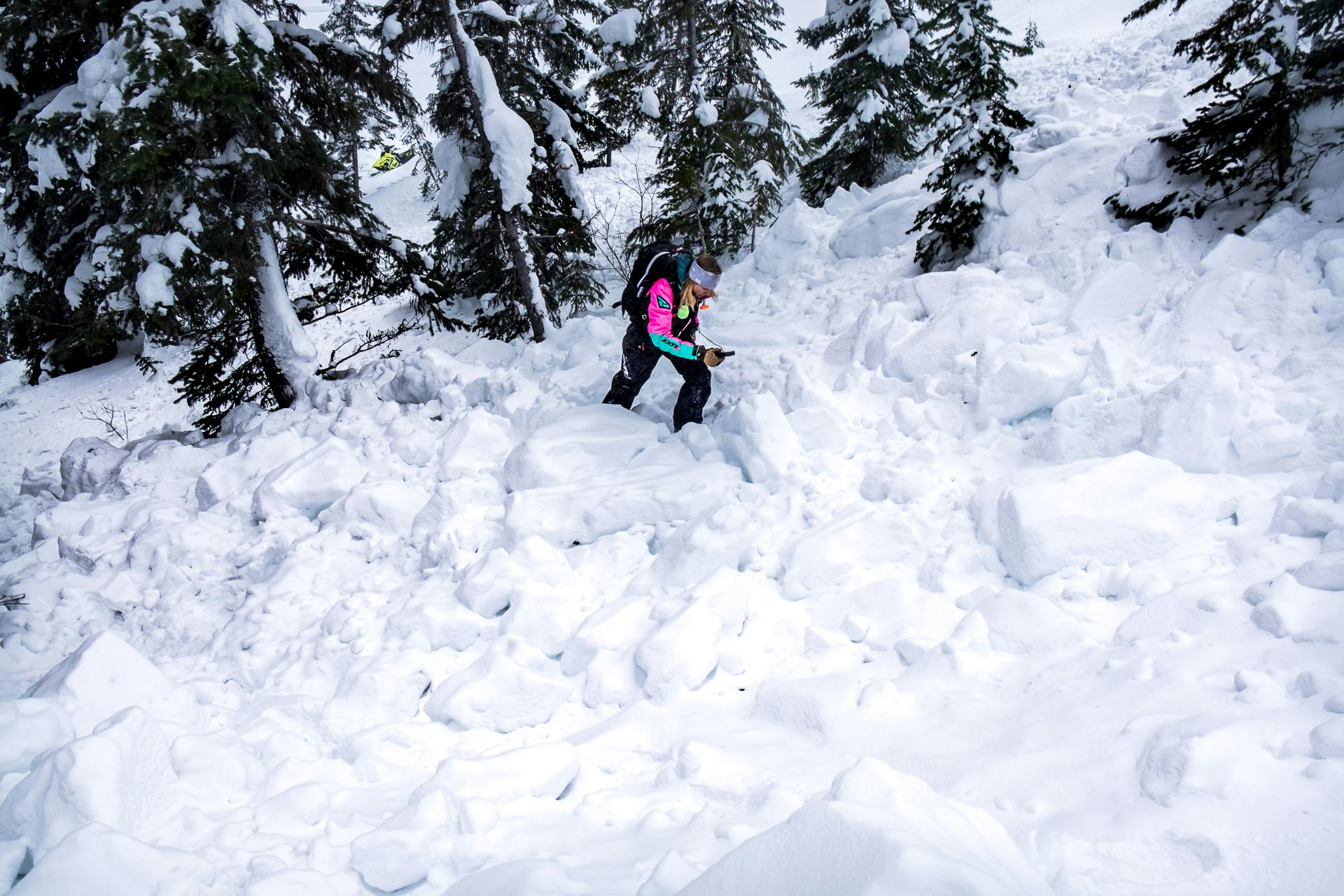 Multiple burials close together can make a transceiver search challenging.
Probe with the precision of a surgeon
Yes, you can just poke your probe in the snow randomly until you get a strike. Or you can do so methodically, increasing the likelihood of finding your friend. In your Companion Rescue Skills course, you'll learn probing techniques developed by search & rescue experts. The faster you get a strike, the sooner you can dig.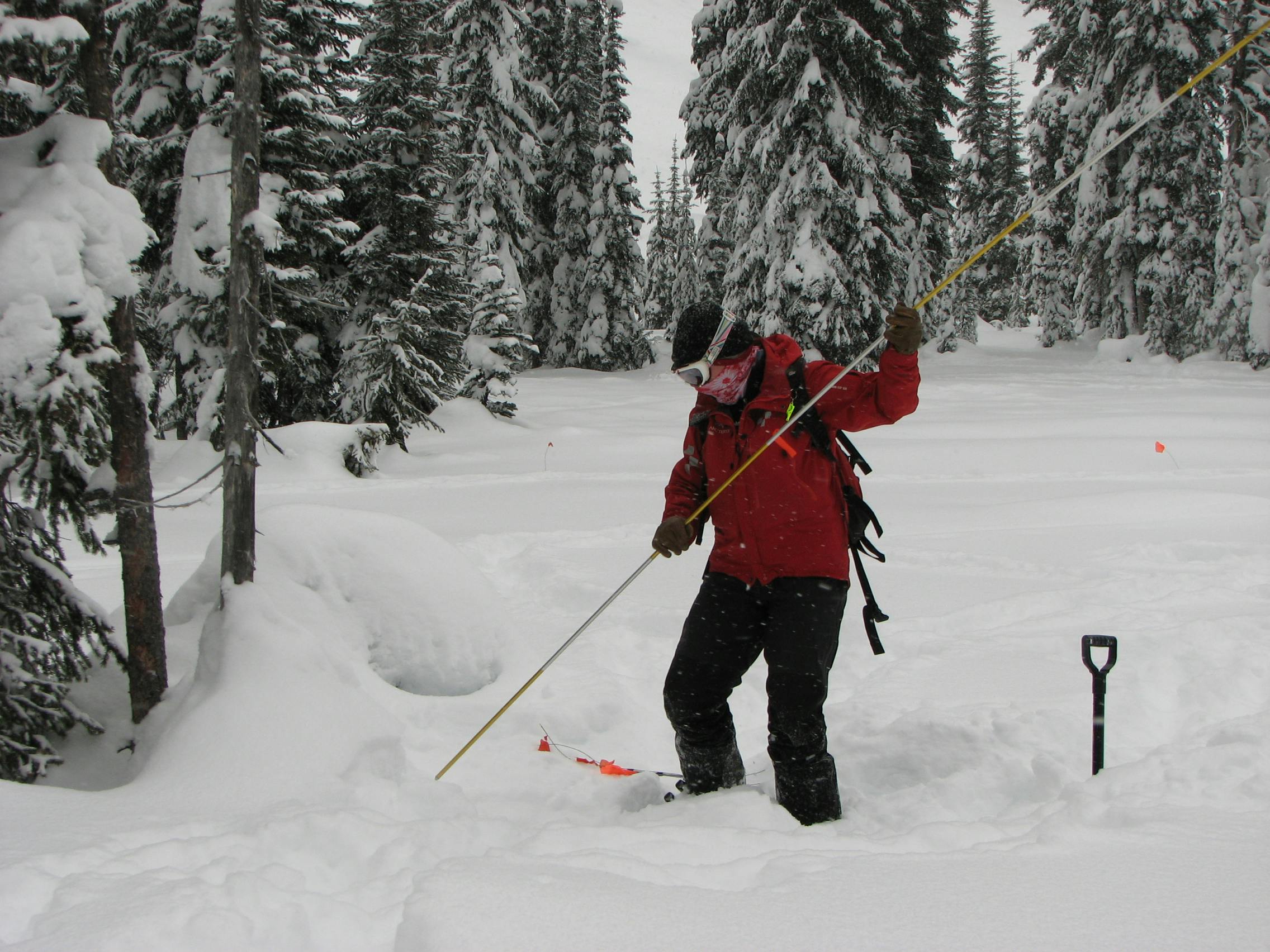 Proper probing can make all the difference.
Shovel like a machine
When an avalanche is in motion, friction causes the snow to warm up. When it stops, the snow quickly freezes, setting up like concrete around anyone caught in its path. That's why you want to learn the most efficient shoveling techniques—it takes a lot of effort to dig through all that solid snow. You want to get your strike team together so you can uncover your partner as fast as possible.
Reach the unreachable 
The longest probes on the market are 320cm long. There's probably no more gut wrenching feeling than performing a transceiver search only to find the closest reading is still deeper than your probe can reach. You generally have under 15 minutes to dig someone out to save them,so knowing how to respond to a very deep burial is crucial, and something you'll learn in this course. 
Prepare for the unprepared
Of course, your friends have the gear and know how to use it, but what if you see an accident where the victim isn't wearing a transceiver? Clearly, this is not ideal, but it doesn't mean you should throw up your arms in despair. In your Companion Rescue Skills course, you'll learn search techniques to find someone buried without a transceiver, so you don't need to give up hope.
Go pro with your practice
Search & rescue, guides, patrollers, and even our staff at Avalanche Canada practice companion rescue skills every year, more than once. They're brushing up on their techniques and learning new ones so when called into action, they know what to do. If the pros are doing it, you should too!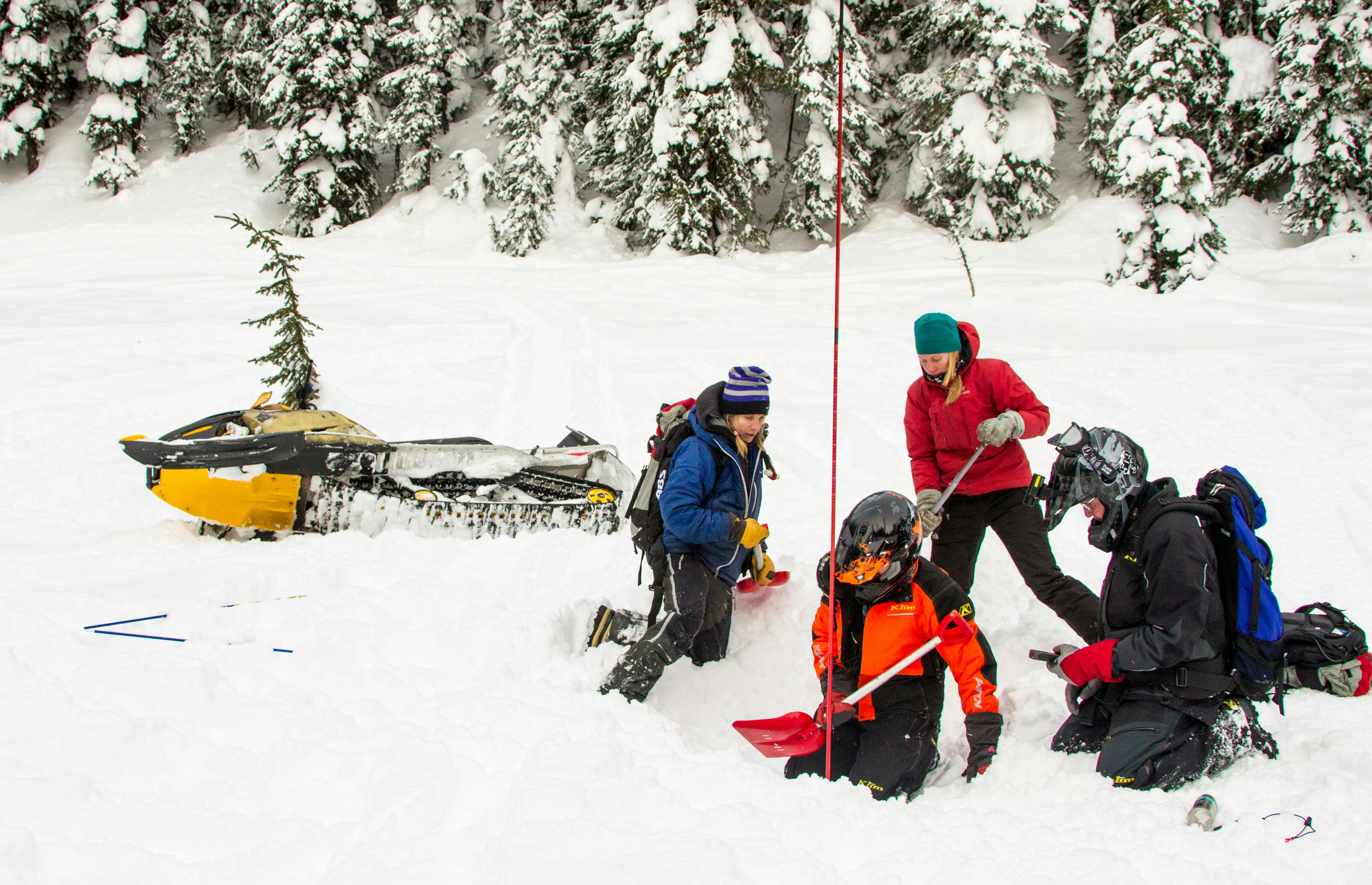 Avalanche Canada staff practice their companion rescue skills.
Be a life saver
Everything here comes down to one basic point—you should be improving your companion rescue skills. It saves lives! Still not convinced? Check out the Rescue at Cherry Bowl. After a huge avalanche buried three skiers, they were all saved by a group that had just taken a Companion Rescue Skills course together. Without that training, those people may not be alive today. "There is no question that the Companion Rescue Skills course that we took part in saved lives," said one of the rescuers.
You can find a list of Companion Rescue Skills courses here. If you don't see one in your region, check out our list of Avalanche Canada Training course providers and find someone to hold a course for you and your friends. You can take it the same season as your AST, as a stand-alone course, or as a refresher.