Date

Monday, April 25, 2022
Avalanche Canada issues record 2,307 avalanche forecasts this winter—the most ever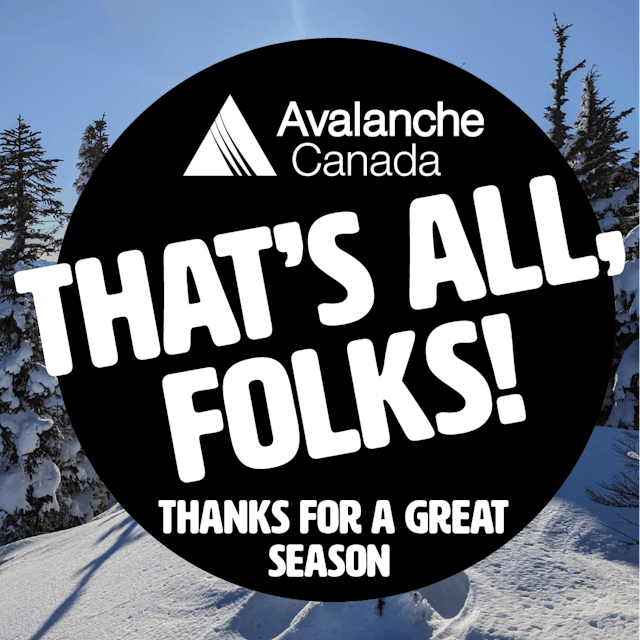 Avalanche Canada's final forecasts of the 2021-22 season go out today, Monday, April 25. This marks the end of a record-setting season for us. Our team issued 2,307 avalanche forecasts—the most ever!
This was another year of growth as we expanded our forecast program to two new regions (Vancouver Island and Newfoundland) and added two new field teams (Vancouver Island and Northwest BC). We are the world's largest public avalanche forecaster by area and now issue bulletins for 16 regions from coast-to-coast and up to the Yukon.
The final forecasts will feature danger ratings for April 26–28. At noon on Thursday, April 28, all of our regions will switch over to spring messaging. Click here to learn more about the spring conditions icon and the conditions you may encounter.
Thank you for reading our forecasts this season and using them to plan your trips into the backcountry safely. As we transition into the off-season, we are already looking towards next winter and ways to further improve our programs and services to Canadians.