Date

Friday, July 9, 2021
Candidates should be passionate about winter backcountry recreation and public avalanche safety
Are you interested in contributing to public avalanche safety in Canada? Avalanche Canada and the Avalanche Canada Foundation are seeking nominations for candidates to serve on their respective boards of directors.
As the country's national public safety organization, Avalanche Canada (AvCan) publishes daily avalanche forecasts throughout winter, coordinates education and outreach campaigns, and administers recreational avalanche courses through Avalanche Canada Training. There are three positions available on AvCan's board of directors, each for a three-year term. The ideal candidate should be a highly motivated, self-directed strategic thinker who is passionate about public safety and the pursuit of outdoor winter recreational activities in mountainous terrain.
This is an unpaid, volunteer position typically requiring four to eight hours per month to prepare for and participate in monthly teleconference calls from September to June. Find more details on applying here.
The Avalanche Canada Foundation is the charitable organization that fundraises for Avalanche Canada, and administers funds and endowments held in trust for Avalanche Canada. The Foundation is seeking qualified candidates who are passionate about winter backcountry travel and recreation, and are willing to make a contribution by fundraising to support the work of Avalanche Canada.
This is an unpaid volunteer position that requires preparation for and participation in monthly video conference calls from September to April. Find more details on applying here.
Deadline for applications extended to September 10th 2021.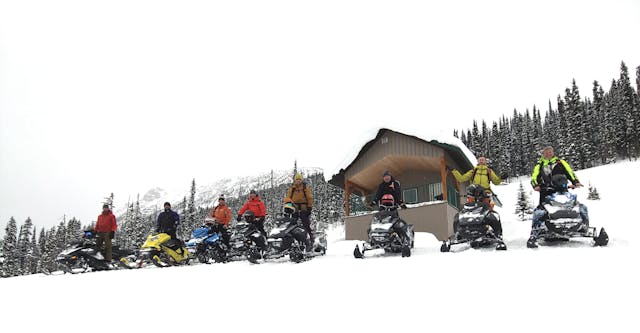 Members of the board of directors for Avalanche Canada and the Avalanche Canada Foundation met for a snowmobiling board retreat in Valemount, BC, prior to the pandemic. Photo by Brent Strand.