Date

Wednesday, November 10, 2021
Program provides mentorship to snowmobilers working towards a career in avalanche industry.
Avalanche Canada is proud to announce the second year of its Sled Mentorship Program, providing mentorship to snowmobilers pursuing a career in the avalanche industry. Get first-hand experience of hazard analysis, field observations, risk communication, trip planning, and more.
Avalanche Canada launched this pilot program last winter, in recognition of the lack of mentorship opportunities for sledders hoping to acquire professional-level training. Mentorship is a key component in the avalanche industry, but there are very few sled-based professional operations providing that opportunity.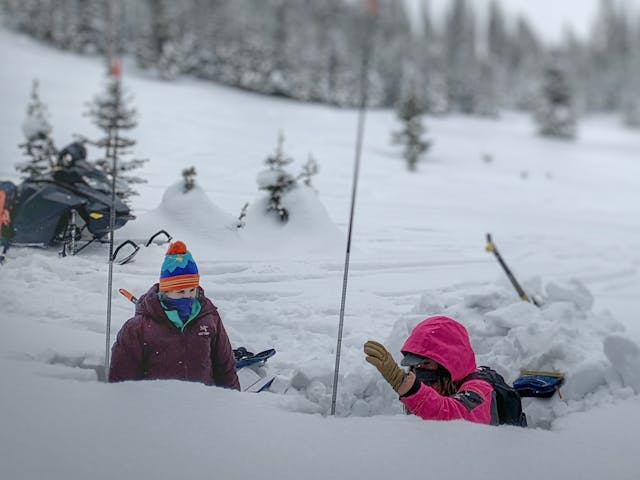 This program helps Avalanche Canada develop relationships in the snowmobile community, while sharing our skills and expertise to help develop future avalanche professionals. This program will be run by our field teams in the North Rockies and the South Rockies. Successful applicants will experience how professionals plan and debrief their field days, and will participate in at least one field day each month through the winter. In exchange, participants will submit their observations to the Mountain Information Network and share their experiences on their social media channels.
For more information and to apply, click here.