Date

mardi 25 avril 2023

Auteur

Simon Horton, Research Officer
A deep persistent slab avalanche problem has plagued most of western Canada this season. It's made backcountry travel challenging and contributed to 73% (11 of 15) of avalanche fatalities that have occurred so far this season. Although avalanche activity on this layer has been less frequent over the last few weeks, experience from previous seasons tells us this type of problem can reawaken during prolonged periods of above freezing temperatures and produce very large avalanches.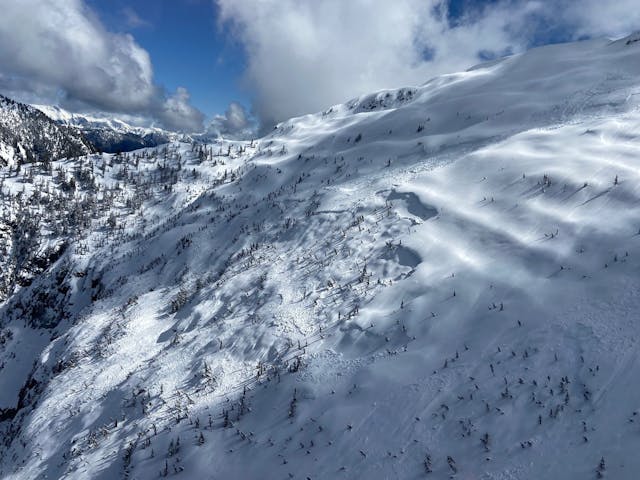 Natural persistent slab avalanches in the South Coast observed on Apr 12 (Credit: Peter Marshall).
The first major warming event of the year is approaching this week, with freezing levels reaching 3500 m and remaining above most mountain tops for several days. The intensity and duration of this warming will destabilize the snowpack and cause widespread natural avalanche activity. We can expect cornice collapses, wet loose avalanches, and wet slab avalanches across all of western Canada. Travel in avalanche terrain will be dangerous on all aspects during the heat of the day and on sun-exposed slopes when the sun is strong.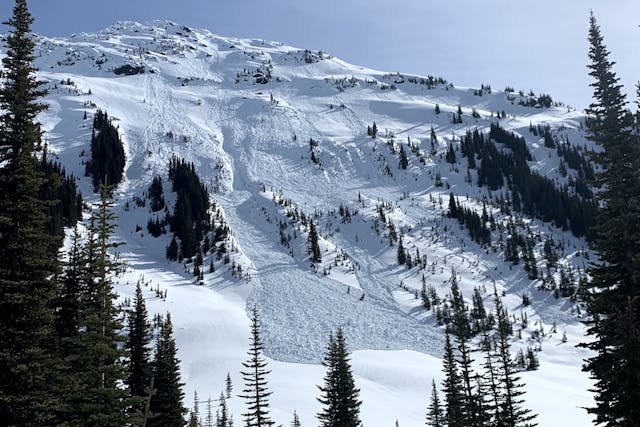 Naturally triggered avalanches during intense warming north of Pemberton on Apr 26 (Credit: Jon Goodwin)
This danger will be amplified in regions with persistent and deep persistent slab avalanche problems, which includes much of western Canada. With the warm temperatures, buried weak layers will be under extra stress and could easily be triggered by cornice falls or wet avalanches. Human triggering is also possible, especially on steep slopes where the snowpack is thin. These avalanches will likely be very large and destructive. While they will most likely start in alpine terrain, they could run far and even reach snow-free valley bottoms.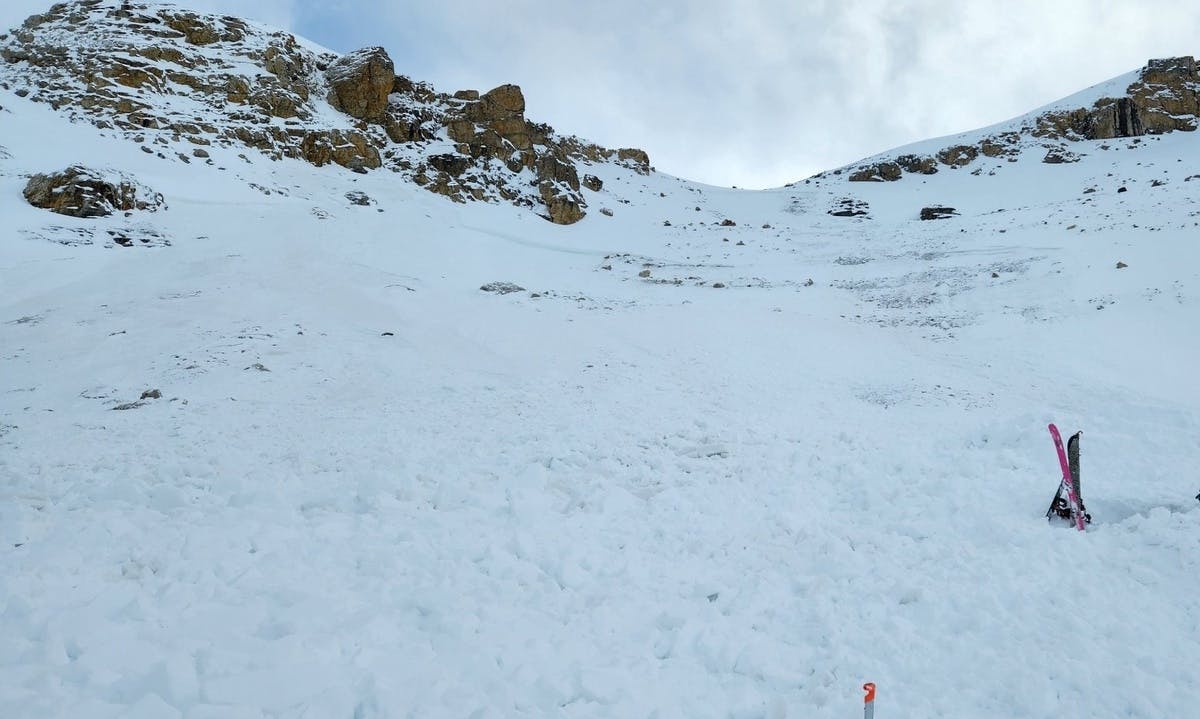 Skier-triggered avalanche in the Rockies from Apr 20 (Credit: Parks Canada).
While the timing of reawakening persistent problems is difficult to predict, avalanche professionals across western Canada are confident that very large avalanches will occur at some point during this warm period. The Purcells and Rockies likely require minimal heat to trigger large avalanches, while other ranges have been experiencing a period of dormancy (e.g., Coast, Yukon, Cariboos, Monashees, Selkirks) making it harder to know exactly when and where the problems will reawaken.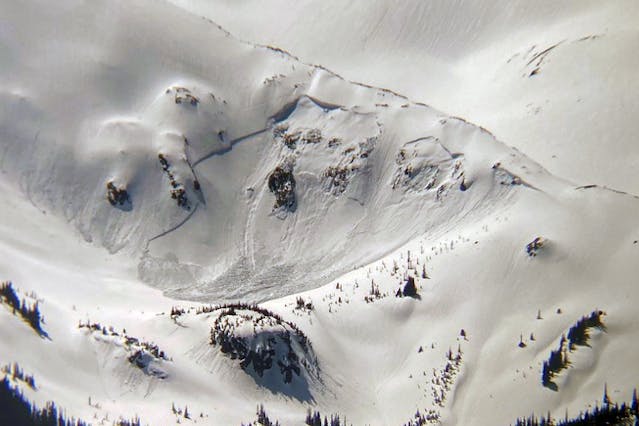 Naturally triggered slab avalanche during intense warming south of Whistler on Apr 27 (Credit: Barny)
The bottom line is the mountains will be dangerous during this period of warm sunny weather. Here are some tips to safely enjoying your time in the backcountry:
Avoid all avalanche terrain during the heat of the day.
Avoid slopes receiving direct sunlight at any time of the day. 
Avoid travelling underneath large avalanche paths or slopes with cornices overhead.
Give cornices a wide berth when travelling on ridgetops.
Be aware that persistent slab problems can result in very large avalanches without warning signs of instability.
Don't let the blue skies lure you into a false sense of security.
Consider postponing plans for high-consequence objectives until future years.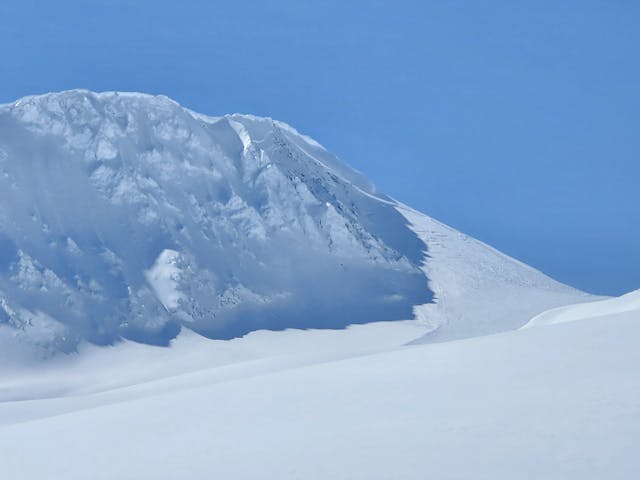 Cornice triggered avalanche from Haines Pass from Apr 20 (Credit: Haines Avalanche Center).