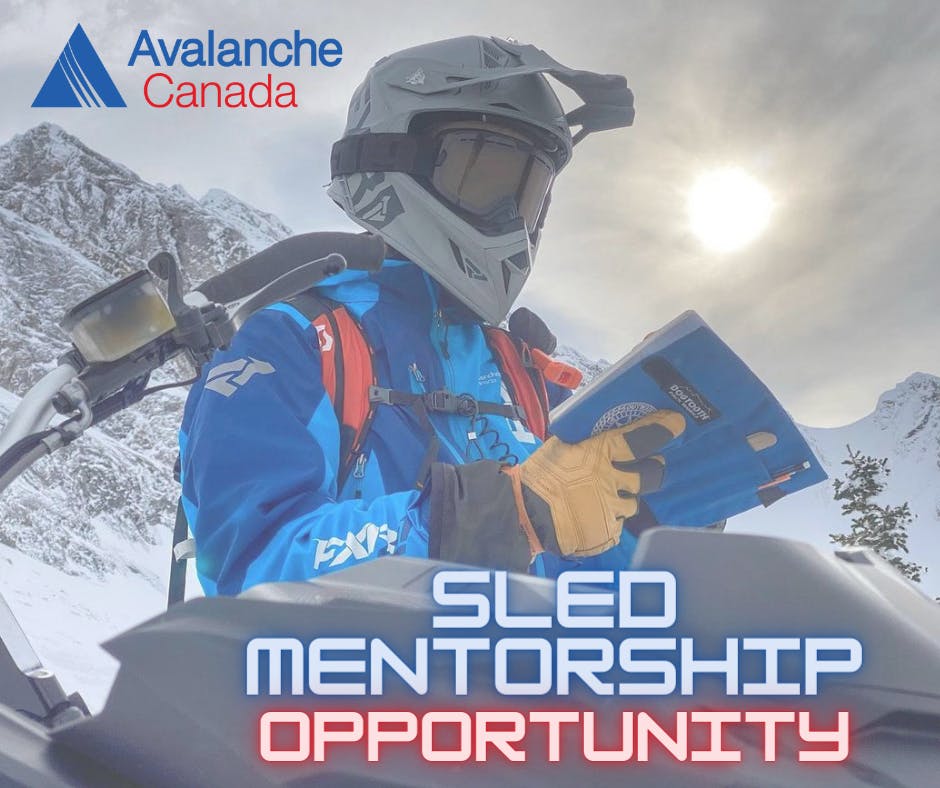 The AvCan Sled Mentorship Program
We have an opportunity for two sledders to participate in our Sled mentorship program. This program is designed for sledders to gain experience and mentorship, which can be difficult to obtain as they work through the progression of the Canadian Avalanche Association Industry Training Program. Avalanche Canada is in a unique position to share their expertise in areas like data collection, snow study, hazard analysis, risk mitigation, risk communication, and avalanche forecasting. Mentorship offers a mutual benefit to our organization with by supporting the development of snowmobile professionals who may fill future job opportunities, become instructors for sled-based Avalanche Canada Training Program courses, and promote use of the Mountain Information Network in sled communities.
Schedule:
Monthly requirements: attend a minimum of two online morning meetings with the AvCan team, complete a minimum of one field day, submit a minimum of three MIN posts, and submit at least one snow profile.
Experience:
CAA Avalanche Operations Level 1 or be signed up for this course. Sledders with a CAA Level 2 may also consider applying if working towards CAA professional membership.
Potential Locations:
Fernie, Revelstoke, Smithers, Prince George, Campbell River, Whitehorse
Applications can be submitted using this online form.